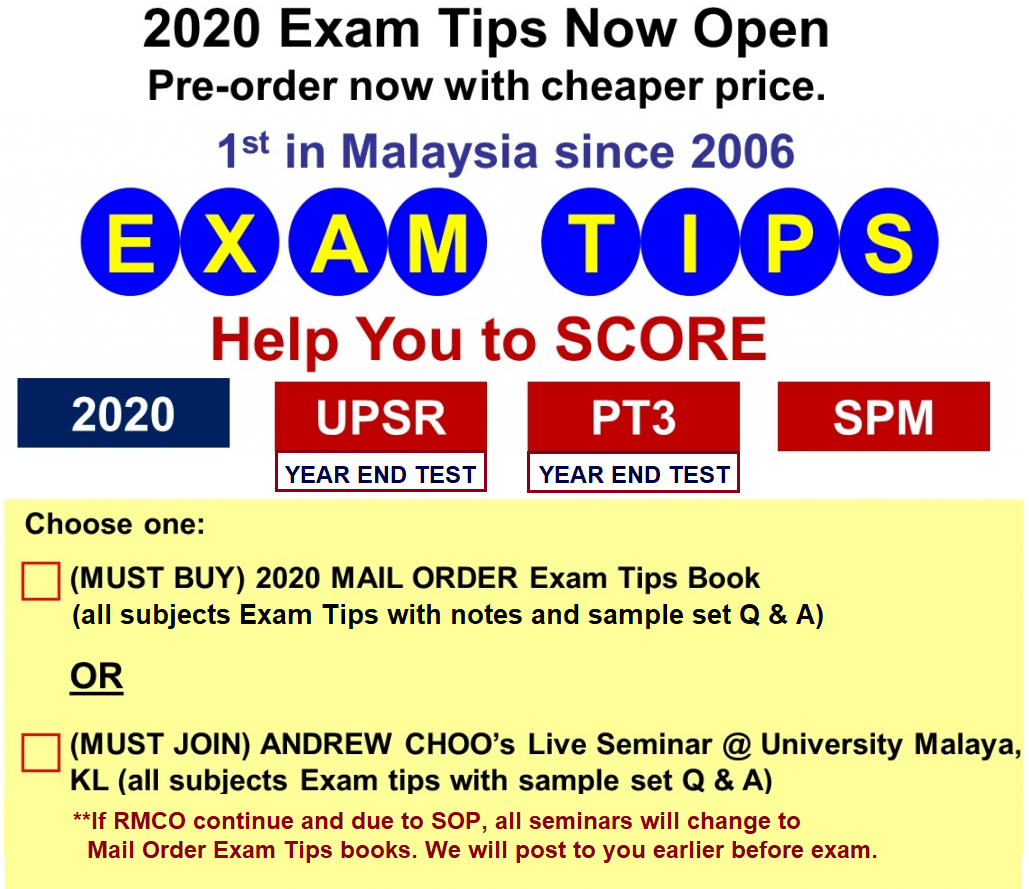 Those who can't join our 2020 SEMINARS, don't worry.
You can get the Mail Order Exam tips Now.
100% Exam Tips which is more accurate with notes, sample questions and answers.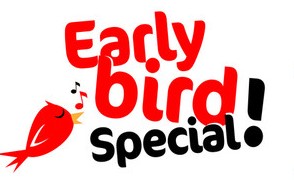 Be sure not to miss this amazing opportunity!
REGISTRATION FORMS:
*2020 UPSR & PT3 Seminars are based on YEAR END Exam tips.
Payment Method
Bank cash directly or Online Banking
Account Holder Name: RAPID CALCULATION CENTRE
Account No: 03000021543   Hong Leong Bank Berhad,    OR
Account No: 512295100321  Maybank Berhad
And Scan the bank-slip together with the Registration Form and email to service@andrewchoo.com.my OR WhatsApp to 012-3260392